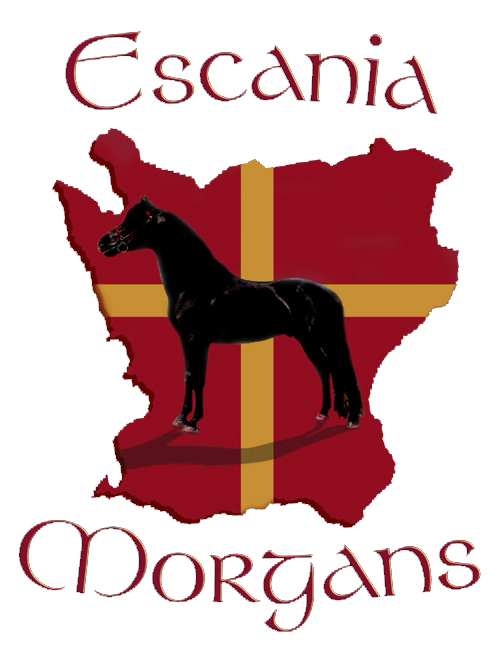 We will strive for breeding quality Morgans with a good morgantype, great movements and that wonderful Morgan mind – suitable for all kinds of disciplines. We don't breed for color, although we don't mind it since we think that a good horse has no color. We specifically breed for movements and we want our horses to be able to excel well no matter the direction the rider decides to follow. Take a look around our site and see if something might interest you. If you are interested in one of our horses for sale, give us a call or send us a mail. If there's anything you'd like to know; about us, our horses or if you're searching for something special, please don't hesitate to contact us. We'd love to hear from you!
Justin Morgan Had a Horse… And YOU can have one too! Get a Life – Get a Morgan!
FOR SALE: We currently have no horses available for sale. We are expecting 3 foals in 2018 and will breed 3-4 mares for 2019. If you're interested in one of the coming combinations, don't hesitate to contact us at sara@escania.se
Our Stallion at stud is Escania's Vangelios. Available to selected mares via natural cover in South Sweden. Frozen semen upon request.
Our Breeding Philosofy We strive for breeding Morgans that have a great foundation of capacity to take the rider far, no matter what discipline the rider is interested in. Except the fact that we of course breed towards Morgan type, we also want to be able to offer horses that carries that extra something. A horse should be beautiful to look at, it's as simple as that. The first things we notice in a horse is his head and neck – you should see that it's a Morgan just by watching his front. We have also noticed that horses with a bad placed neck is having a harder time working properly with his body, and therefor we're extra careful and just crosses horses that has a good neck set. We want our horses and their riders to have it easy when they work together! We are very selective when it comes to movements and attach great importance in this when we chose stallions for our mares. A natural self carriage matters of course, we also strive for breeding horses with big, spectacular movements – we want people to watch a Morgan and say Wooow! when he moves around in the arenas. We have seen many beautiful Morgans but we would also want our Morgans to attract attention on competions, just by dancing around a little… To us, a good horse has no color, but that doesn't mean that we don't approve of horses with special colors – neither do we try to breed for color. Sometimes our foals will get a special color anyway, with the reason that the parents were well enough to be approved in our breeding program.
Our Riding Philosofy We believe that no matter if you want to ride a piaff, a slide-stop or jump a fence – you'll need a horse that is supple, keen and willing to work. We uphold that there's not any difference between riding och riding, despite the discussions that are held about the variance between western and english riding. The goal in every disciplines will be the same; a well-balanced, soft and sensitive horse with a great ability to carry himself and his rider and perform his task with joy. We educate our horses after these statements. And of course there are many ways to reach the goal. Here, we try to focus on doing as little as possbile but as much as is needed. We want sensitive horses that read the tiniest signals in the same moment we ask them. We are careful with retaining the action from behind and that the horse accept the bit in an honest way. We vary the work and the horse's forward thinking is a l w a y s most important. Without forward thinking you can't request for self carriage and collection. We vary working in paddocs and forest – it's just as easy to do muscle building exercises in both! We also like to vary the horse's posture as we've seen that we get more responsive and attentive horses and we also believe that it helps strengthen more muscles in their bodies. We also vary the ground on which we ride – then we get strong and durable horses. It should be fun to ride and we want to jump off the horse with a big smile every time. We also hope that those who come and try our horses will have a big smile when finished riding. But, there's also some reasons we are into this breed – two of them is the willingness to work and the rideability they have. We get so much for free.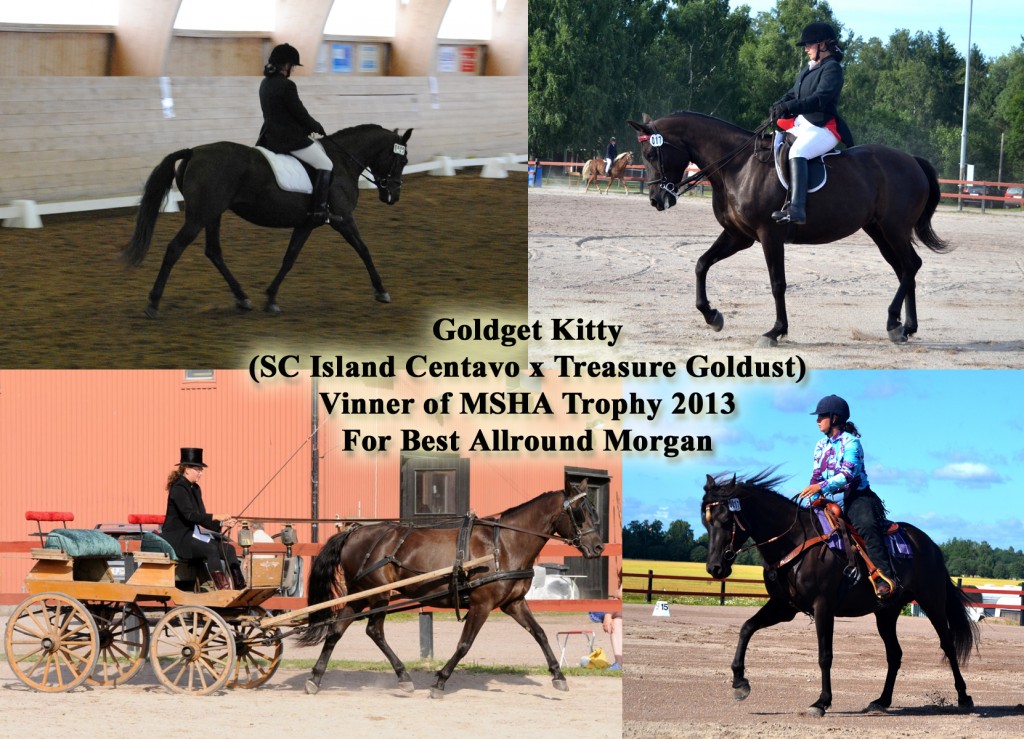 Contact us at sara@escania.se for more information.
Escania Morgans – Quality Morgans Bred For All Disciplines!